Showroom Hours
Tuesday through Friday
8am - 12pm and 1pm-5pm
Our pages are
PRINTER FRIENDLY.
Although we no longer offer a paper catalog, the product pages on our site are set up to fit a standard 8½" x 11" sheet for printing.
~
To Place an Order
By Fax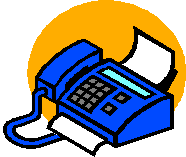 ~or~
Call 800.451.6127



Please note:
Our site is currently under re-construction. Although we have not changed most of our prices in many years, some items may have experienced a recent price change--some up, some DOWN.
You will be notified of any price change prior to your purchase.
Thank you for visiting our site. We appreciate your interest in our products, and will strive to make your interaction with us a pleasant experience that you will enjoy for years to come.